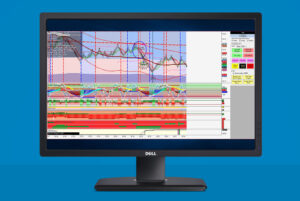 Signal Trading System
Signal Trader for crude oil, ES Mini, Euros, 10-year notes, and other markets.
Why Use the Signal Trading System?
A trade signal is your starting gun, indicating it's time for you to make a move. You don't have to sit down and analyze market patterns and indicators. The algorithms used in the Signal Trading System use our technical analysis and the indicators you choose to give you the most accurate signaling possible. You decide how simple or complex to make the signal generator. Set the time frame you want to work with and get to buying and selling to maximize your investment dollar.
One of the most important factors in successful trading strategies is adapting to changing market forces. The Signal Trading System analyzes the patterns and indicators for you, ensuring that you have the information you need to decide when to buy and when to sell.
SP 500 FUTURES
You now have the ability to see both your indicators and the Signal Trading System in one place. You can adjust your view to cover as long or as short a time frame as you desire. Keep in mind that the shorter the time frame you choose, the higher the percentage of accuracy. For example, a 15 tick time frame (ES Mini) contract will produce 92% or higher accuracy. A longer time frame, used in the example on the right, is a 137 tick ES Z2 contract. This view produces an accuracy of 80%.
The Signal Trading System will work well with crude oil, Euro, Gold, treasuries and NASDAQ trading (ES Mini) contracts.
Can your trading system match the Signal Trading System?
Take a look at our comprehensive charts below and see the difference for yourself.
---
Buy Signal Trading System now for only
$

2,999.00
---
Click Image To Enlarge